Welcome to this super cool travel guide for exploring Dublin in just 3 days! If you're looking for a getaway that combines fascinating history, vibrant culture, and the warm atmosphere of the Irish capital, you've come to the right place. Dublin is filled with hidden treasures, lively pubs, and stunning landscapes, all in a friendly atmosphere that will make you fall in love with this city as soon as you arrive.
In this article, we provide you with a detailed itinerary to make the most of your 3-day stay in Dublin. Get ready to get lost in the cobblestone streets of the historic center, discover unique cultural treasures, and immerse yourself in the vibrant nightlife of the famous Temple Bar area. You will also be transported into the country's history by visiting iconic sites such as Trinity College and Saint Patrick's Cathedral.
But don't worry, we haven't forgotten about nature lovers! We have also included suggestions for excursions in the surroundings of Dublin, where you can explore breathtaking coastal landscapes and marvel at the famous Cliffs of Moher.
So, pack your bags, put on your best Irish sweater, and join us for an unforgettable adventure through the bustling streets and hidden gems of Dublin. Buckle up because we're about to give you all the tips and tricks you need to make the most of your visit, optimizing your time and discoveries along the way.
But before diving into the exciting details of this destination, let's take a look at what makes Dublin so special and why 3 days are enough to leave you with unforgettable memories.
Day 1: Exploring Dublin's Historic Center
Alright, intrepid explorers, get ready for an epic day of exploring the historic center of Dublin! This first day of our 3-day itinerary will take you through the city's cobblestone streets, immersing you in its rich history and captivating culture. Lace up your comfortable walking shoes because you'll be covering Dublin's iconic sights on foot.
Explore Trinity College and the Book of Kells Library.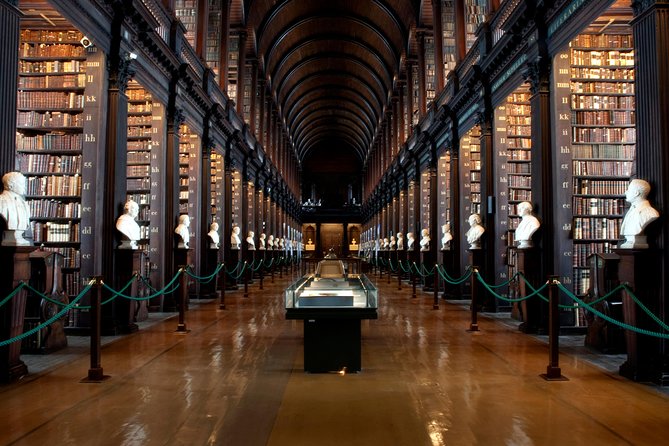 Our first stop will take you to the illustrious Trinity College, one of the oldest universities in Europe. Get ready to be amazed by the majestic architecture and sprawling green lawns of this historic campus. Don't miss the visit to the Book of Kells library, where you'll discover one of the world's most precious medieval manuscripts. Expect to be dazzled by the vibrant illuminations and artistic details of this national treasure.
Hang out in the Temple Bar district: nightlife, pubs, and traditional music.
After nourishing your mind, it's time to immerse yourself in the lively atmosphere of Temple Bar. This bohemian neighborhood is filled with traditional pubs, trendy art galleries, and quaint little shops. Take the time to wander through the cobblestone alleys, soak up the festive atmosphere, and listen to traditional Irish music echoing from the pubs. You might even find yourself tapping your foot and toasting with the warm-hearted locals of Dublin.
Visit Saint Patrick's Cathedral and explore its fascinating history.

Deal
Ready for some history? Head to Saint Patrick's Cathedral, the largest religious building in Ireland. As you enter this Gothic wonder, you'll be enveloped in a spiritual atmosphere and breathtaking architectural beauty. Take a stroll through the aisles, admire the colorful stained glass windows, and uncover the fascinating stories that lie within the walls of this sacred place.
Discover Dublin's past at Dublinia and the Viking World.
To end this day on a high note, make your way to Dublinia and the Viking World, where you can step back in time and explore the Viking history of the city. You'll be transported to the era of Norse warriors, with interactive exhibits, fascinating artifacts, and even the opportunity to don Viking armor. Get ready for an engaging journey through Dublin's tumultuous past.
There you have it, urban explorers! You've uncovered the historical heart of Dublin in a packed day. Let yourself be carried away by the magical atmosphere of Trinity College, immerse yourself in the festive ambiance of Temple Bar, feel the spirituality at Saint Patrick's Cathedral, and delve into the city's Viking past at Dublinia and the Viking World. You are now ready for the next leg of your 3-day adventure in Dublin!
Day 2: Immersion in Dublin's Culture and History
Get ready for another sensational day in Dublin, where we'll fully immerse ourselves in the city's culture and history. Buckle up, because this day will be filled with incredible experiences, picturesque landscapes, and fascinating discoveries.
Dive into Irish history at the National Museum of Ireland
Our first cultural stop takes you to the National Museum of Ireland, where you'll dive into the rich and diverse history of this fascinating country. From prehistoric artifacts to Celtic treasures and the recent history of Ireland, this museum offers a complete immersion into Irish heritage. Get ready to be amazed by interactive exhibits, fascinating objects, and captivating narratives that will transport you through the centuries.
Visit to the Guinness Storehouse: History and Tasting of the Famous Irish Beer

Deal
Your next destination is an absolute must-visit: the Guinness Storehouse. Get ready to immerse yourself in the history and brewing process of the famous Irish beer. Discover the secrets of brewing, admire vintage advertisements, and end with a well-deserved tasting at the Gravity Bar, offering breathtaking panoramic views of the city. Let the creamy Guinness foam tickle your lips and savor this unique moment in one of Dublin's most iconic landmarks.
Exploration of the Jameson Distillery: An Introduction to the Art of Irish Whiskey Making

Deal
And why not continue the journey of alcoholic delights? Our next stop is the Jameson Distillery, where you'll discover everything about the art of Irish whiskey making. Take a stroll through the distillery's historic warehouses, learn the secrets of whiskey production, and conclude with a guided tasting that will awaken your taste buds. You'll become an Irish whiskey expert in no time!
Here you are, intrepid adventurers, you have delved into the culture and history of Dublin during this thrilling second day. From the National Museum of Ireland to strolling along the Liffey River, and experiencing unforgettable moments at the Guinness Storehouse and Jameson Distillery, you have explored the most fascinating aspects of this city. Now, you are ready for the next part of your 3-day adventure in Dublin!
Day 3: Excursions in the Surroundings of Dublin
Get ready for an unforgettable day of excursions on the third day of our 3-day getaway, as we discover breathtaking landscapes and explore hidden gems around Dublin. Fasten your seatbelts, because we're heading out of the city to embark on an outdoor adventure!
Take an excursion to the magnificent Powerscourt Estate: gardens, waterfalls, and historic manor.
Our first excursion will take you to the splendid Powerscourt Estate, a true paradise for nature lovers. Get ready to be amazed by the meticulously landscaped gardens, majestic waterfalls, and the magnificent historic manor. Take a leisurely stroll along the flower-lined pathways, find a moment of relaxation in the terraced gardens, and let yourself be captivated by the serene beauty of this enchanting place.
Discover the natural beauty of the Howth Peninsula.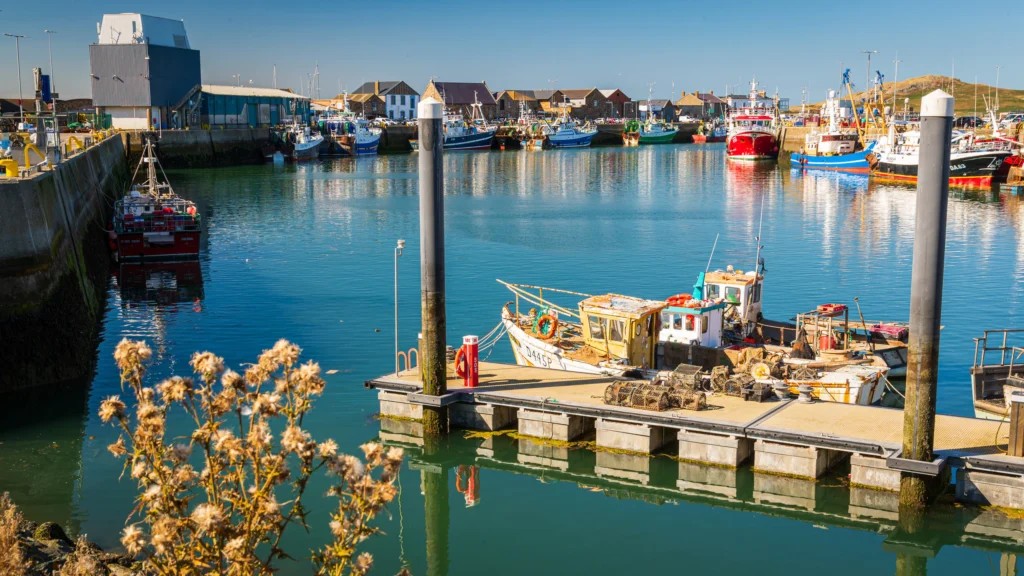 For nature enthusiasts, our next destination is the Howth Peninsula, a true coastal gem. This picturesque little town is brimming with charm and offers breathtaking views of the ocean. Enjoy a leisurely walk along the rugged cliffs, breathe in the refreshing sea air, and immerse yourself in the authentic maritime atmosphere. Be sure to indulge in fresh seafood at one of the many seafood restaurants in the harbor. Your taste buds will thank you!
Explore the coastal village of Malahide and visit its medieval castle.
For a historical touch, head to the coastal village of Malahide, home to a stunning medieval castle. Take a stroll through the well-manicured gardens, explore the lavishly decorated rooms of the castle, and transport yourself back in time imagining the lives of the nobles who once lived there. A visit to Malahide Castle is a true immersion into history and an opportunity to discover the elegance and grandeur of the past.
But don't worry, adventurers! Your Dublin adventure is not over just yet. You still have a few hours left to enjoy this lively city. So get ready for one last memorable evening before saying goodbye to Dublin.
Here are some tips for visiting Dublin:
The best times to visit the main attractions can vary.
The best time to visit Dublin is during the summer, from June to August. It's when the weather is the warmest, and there are numerous festivals and events taking place. However, it's also the busiest time of the year, so if you're looking for a more peaceful experience, you might consider visiting during the shoulder seasons (spring or autumn).
Transportation in Dublin: How to get around efficiently
Dublin has a well-developed public transportation system that includes buses, trams, and trains. A Leap Card is the best way to pay for public transportation in Dublin. You can purchase a Leap Card at any convenience store or at the airport.
Irish cuisine: Which typical dishes to try in Dublin
Here are some of the best cuisines and dishes to try in Dublin:
Irish Stew This hearty stew is made with lamb, potatoes, carrots, onions, and herbs. It is a classic Irish dish that is perfect for a cold day.
Boxy This potato pancake is made with grated raw potatoes, cooked mashed potatoes, and flour. It can be served with a variety of toppings, such as bacon and cabbage, or with fish and chips.
cuddle This Dublin specialty is a stew made with sausages, bacon, potatoes, and onions. It is a hearty and filling dish that is perfect for a winter meal.
Colcannon This traditional Irish dish consists of mashed potatoes, cabbage, and bacon. It is a delicious and comforting dish that is perfect for a cold day.
Black and White Boudin This Irish black pudding is made with pork, oatmeal, and spices. It is a popular breakfast dish in Ireland, but it can also be enjoyed as a snack or appetizer.
Soda bread This Irish soda bread is made with buttermilk, baking soda, and flour. It is a quick and easy bread that is perfect for a casual meal.
Guinness This famous Irish stout is a must-try for any visitor in Dublin. It is best enjoyed in a pint glass at one of the many pubs in the city.
Irish Café This delicious coffee beverage is made with Irish whiskey, coffee, sugar, and cream. It's the perfect way to end an evening in Dublin.
These are just a few of the many delicious dishes you can try in Dublin. With so many choices, you're sure to find something to suit your tastes.
Tips for enjoying Dublin's nightlife safely:
Be aware of your surroundings : It is the most important thing you can do to stay safe at night. Pay attention to who is around you and what is happening. If you feel uncomfortable, trust your instincts and change your location.
Avoid walking alone : If you have to walk alone, try to stay in well-lit areas and avoid dark alleys. If you're walking with someone, stay close to each other .
Do not carry valuable items with you : If you are carrying valuable items, keep them hidden and avoid displaying them.
Be cautious with your drinks : Do not accept drinks from strangers and do not leave your drink unattended.
Do not go to isolated places : If you go to a bar or a nightclub, make sure it is a reputable place. Avoid going to isolated locations, especially if you are alone.
Use public transportation : Public transportation is a safe and reliable way to get around Dublin at night.
Stay in touch with someone : Let someone know where you are going and when you expect to be back.
By following these tips, you can help ensure your safety during your nighttime visit to Dublin.
To find all our articles about Ireland: Click here